We're in preparation stage for our next ITSSAR Instructors Course starting 7th September at our training centre in Northamptonshire. Candidates receive our own USB drives full of information and supporting materials.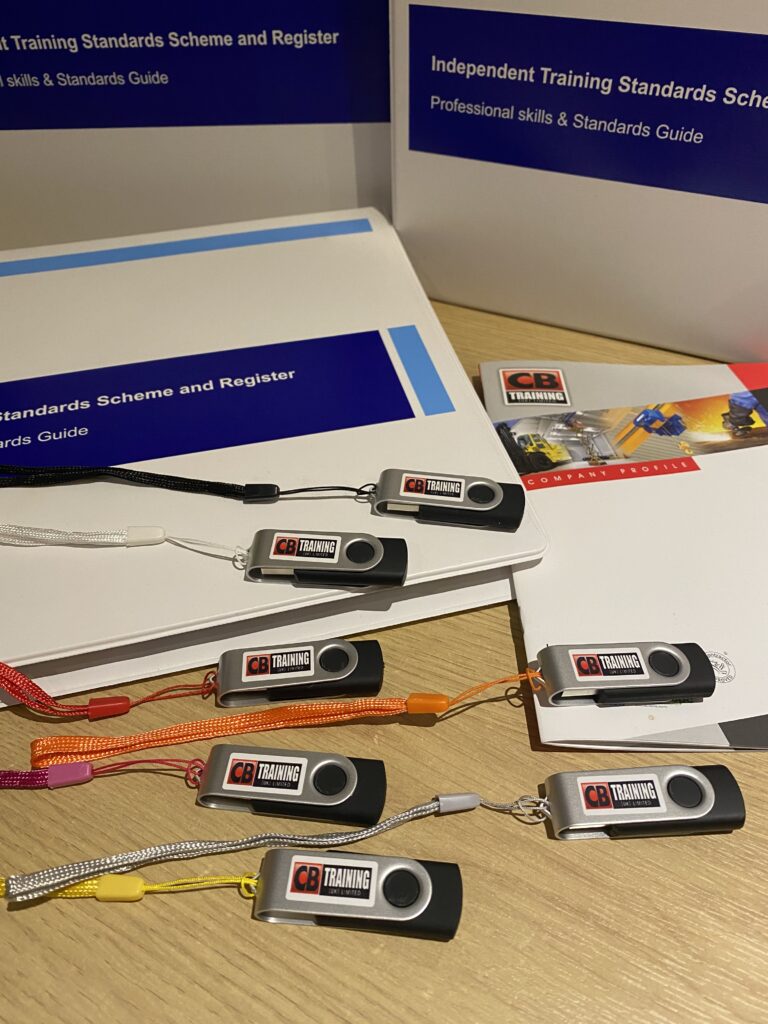 We provide more than just a training course
Our candidates receive more than just a course and basic materials, on our ITSSAR instructor courses we go well above the National Standards and provide more supporting materials and more support to our customers.
We train forklift instructors over a 10 day training course, they then return after 5 years to renew their qualification however we do not just provide the forklift instructors course, we provide an ongoing support service for no extra cost.
We love customer service and keeping in contact with the forklift instructors we train. Find out how we can help you or your organisation with instructor training and support by calling 01536 201871 / 07816 772540 / info@cbtraining.biz